Instant credit card access!
Payment Options • All transactions are 100% discreet and secure •
If you complete the payment, you confirm to be of legal age and the General Terms and Conditions.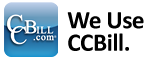 All our videos and photos are original and have never before been released.
Every beginning of the month, 30 new video clips along with their photos are added.
On January 1st 2019 we will add:
Videos1 h. 56 min.
Pics211